Yamayo Water Level Measure
Code : WL10M, WL50M
Brand : Yamayo


FOR WATER LEVEL MEASUREMENT CAN BE MEASURED WITHOUT EARTHED LINE CONSIDERABLE TIME SAVINGS WHEN MEASURING WATER LEVEL.
FEATURES:
You can measure without earthed line.
You can select water quality as sensitivity is adjustable against various kinds of water.
You can judge the breaking of wire with the test function.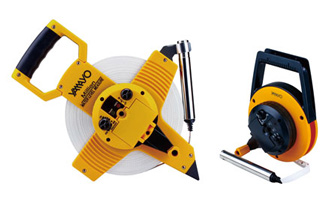 MILLION WATER LEVEL MEASURE
PVC coated fiberglass tape combined with probe.
#width:12.5mm #Thick:1.47mm
#Weight:1.2kg(WL50M), 600g(WL10M)
| Cat. Nos. | Lengths |
| --- | --- |
| WL10M | 10m |
| WL50M | 50m |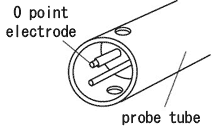 *spec
#Tape Material:PVC coated fiberglass(Copper Wire at the tape edges)
#Case:ABS
#Probe:Stainless
#Power source:UM-3x2 #Voltage:3V
#Battery life:approx in 24 hours consecutive use.
*Accessories:battery(UM-3)x2
#Million water level measure

Probe:Stainless 19mm of diameter
Graduation:2mm throughout